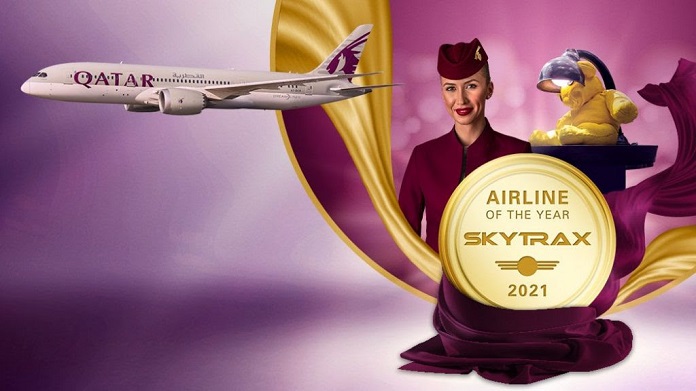 The aviation world has been struggling since the start of the COVID pandemic in early 2020. With most airlines grounding their aircraft, the Skytrax ranking differs more than ever.
With air travel slowly returning to the pre-COVID conditions many airlines are finding their way back onto the SKYTRAX ranking. This year's SKYTRAX award has ranked airlines based on their prior conditions such as the crew, age of the fleet, onboard entertainment and passenger reviews as well as responses to the COVID pandemic.
This year's award nomination has seen its typical nominees with Qatar Airways taking the number one spot for the first time since 2019, this is the 6th time Qatar Airways has received the reward, previously being awarded it in 2011, 2012, 2014, 2015 and 2017, in addition Qatar Airways received the award for the best business class.
Taking the second spot was Singapore Airlines. Singapore Airlines has one of the youngest fleets up to date with the average age of the aircraft being 5.3 years. Singapore Airlines previously received the award in 2004, 2007, 2008 and 2018. Taking the third spot was the Japanese ANA All Nippon Airways. This is the first time this carrier got into the top 3. ANA also received the reward for the cleanest airlines by a large margin.
With the SKYTRAX rewards returning and the COVID pandemic slowly coming to a halt, air travel is tardily coming back to what it once was.
Jan Marczewski, DP1