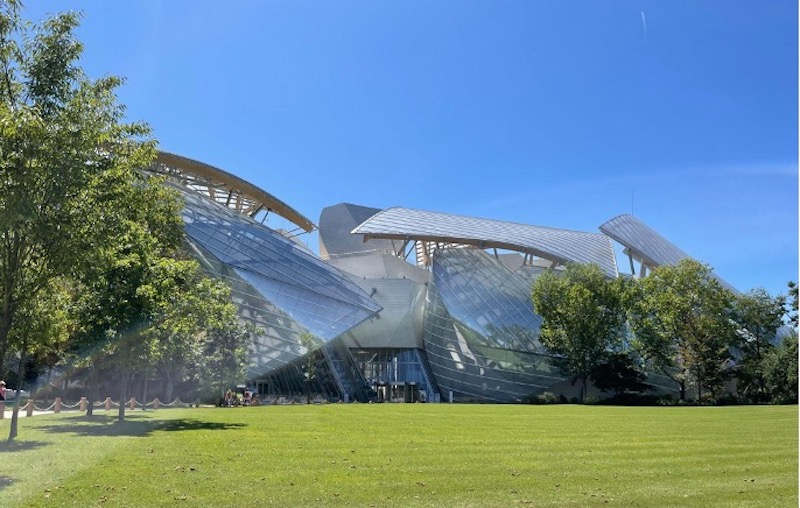 The Fondation Louis Vuitton is based in Paris, France, it opened in 2014 and was sponsored by the Louis Vuitton corporation. The building was designed by an American architect Frank Gary in the deconstructivism style. Although the initial budget was 100 million euros, the actual cost was 780 million euros, almost 8 times more than budgeted.
The museum is perfect for modern and contemporary art lovers. The exhibitions in the museums are temporary and change twice a year. But what does not change is the architecture of the building which continues to amaze the visitors.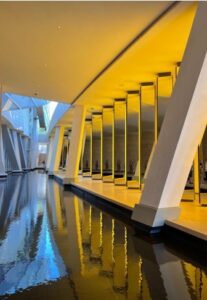 The complex structure of the museum, the mirrored pathway leading to the stair fountain and the tarrase with a panoramic view on the city of Paris all create a sense that the building and its integral parts are the art in the museum. Apart from that there is a museum shop, where the visitors can buy souvenirs and a cafe on the terrace, and a rather expensive michelin star restaurant.
The museum tickets also give the visitors access to the Jardin d'Acclimatation, whose entrance is integrated into the museum. The Jardin is worth it especially if you are visiting with younger kids, as on the premises there is an amusement park.
The entry tickets cost 16 euro in full rate, there are also attractive prices for students and visitors under the age of 18/26 with prices ranging from 5 to 10 euros, of course there also are family tickets. Visitors can reach the Fondation Louis Vuitton using the L1 metro line – Station Les Sablons.
The next exhibition opens on the 5th of October (closes 27th of February 2023) and will present artworks of Claud Monet and Joan Mitchelle.
If you happen to be in Paris, visiting this museum during your stay is well worth it.
Weronika Gortych, DP2