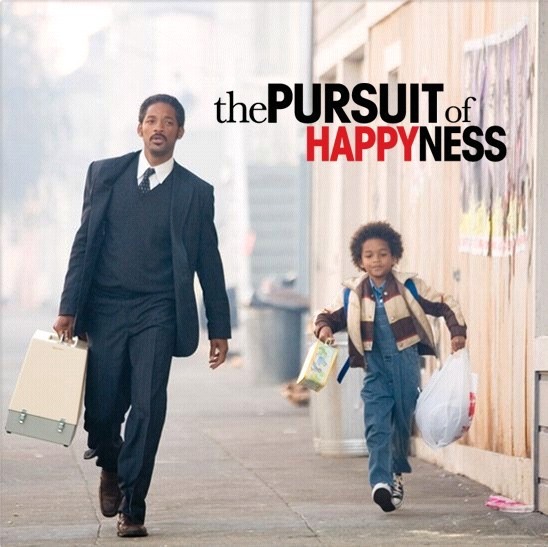 For this months creativity part of my CAS I decided to write a film review. The movie I chose is "Pursuit of Happyness" based on Chris Gardeners' real life story, directed by Gabrielle Muccino.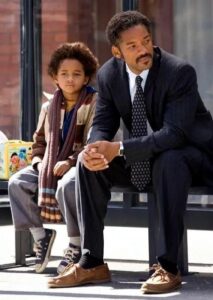 The main role (of Chris Gardner) was brilliantly played by Will Smith. I chose this film as it discusses family values in an unconventional way that leaves the watcher truly moved by the touching message.
Pursuit of happyness is a movie from 2006 in the genre of drama. It tells about characters who stand together on a journey of Poverty in a highly industrialised world. The plot tells of a single father that struggles to make ends meet for him and his son. He is the creator of a new medical machine invented by him, but unfortunately he repeatedly fails to advertise and sell this device. This leads to Chris loosing his apartment and face hardships that no person, especially a father and son, should go through.
The music, and more specifically, the pace which the film uses helps to convey the message of how fast one's life goes by and how our struggles are really just obstacles that make us stronger in retrospect.
After watching this movie, I found myself feeling more appreciative than ever, of the privilege I was born to. It is not everyday that we allow ourselves to reflect upon things like that, as we usually overlook them without paying much notice to the things others, outside of our environment, go through.
I also found this film to be highly motivational as it also talks about the benefits of not giving up on our dreams.
The movie left me feeling very touched and filled with hope for the future that is to come and I would undoubtedly recommend it to anyone with an 1h and 57min to spare.
Movie rating: 10/10
Sonia Dutkiewicz