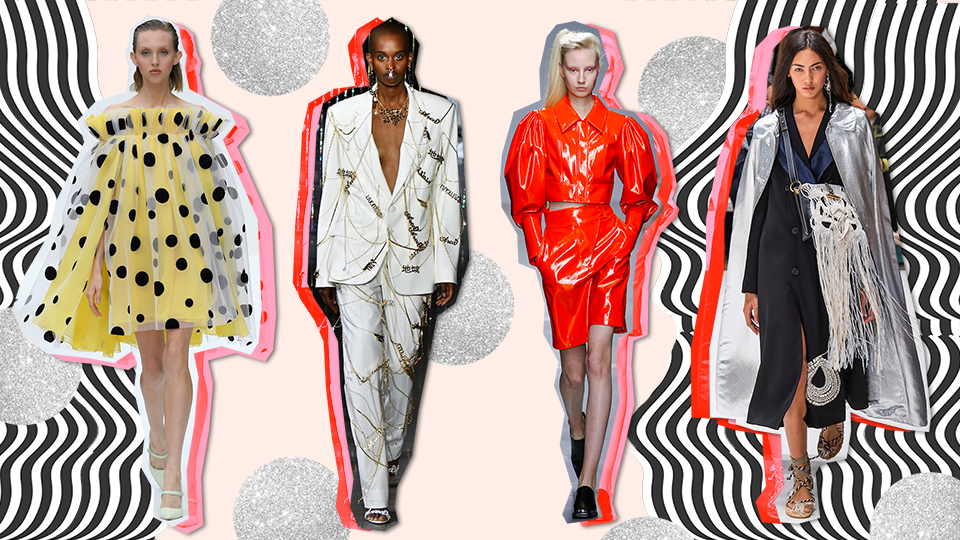 For many years fashion has been one of the most popular but also controversial topics. Now, it is in our lives permanently whether we like it or not. Fashion allows us to express ourselves in a comfortable and sometimes controversial way.
Fashion is important because it reflects every culture in the world. Thanks to it, we are able to stand out from the society and present our interests and passions to everyone.
Styling clothes, paying attention to the latest trends and following bloggers, these actions state that fashion is our passion.
Fashion as a main interest
The group of people living in Warsaw was asked a question: What are you interested in? More than once the answer was: fashion. If we are interested in music, do we know only one performer? If we are interested in tennis, we recognize only two tennis players? Of course not. It's the same with fashion, we can't say we're interested in it if, after asking about your favorite designer, the answer is for e.g. H&M.
So what does it mean to be interested in fashion?
Interested in some topic we need to show a desire to learn more about a given topic and explore its secrets.
We can't stop at the stage of knowing the 5 largest fast-fashion companies. If one is fond of fashion, should want to learn about new trends, their origin and have general knowledge about fashion and its history.
Over time, after mastering basic knowledge, creating your own style and determining your favorite trends, fashion lover should state which designer we want to "meet" closely. Coco Chanel, Gianni Versace or maybe Demna Gvasalia? These are a few fashion icons from different eras that inspire me and other fashion enthusiasts. Of course if we like fashion we can tell that we do like fashion but we should not tell other people that we are interested in fashion if we do know nothing about it.
Fashion world. Fashion designers
As I said Coco Chanel, Gianni Versace and Demna Gvasalia are fashion icons from other decades but there are much more fashion designers. Fashion has been changing for many years. It all started in 1858, the first fashion brand was invented by Charles Frederick Worth (1). Sir Charles was the first who stitch the labels on his clothes. Big fashion industry started working. Now there are two main types of fashion ready-to-wear and haute couture. There may be two types of fashion but not one, not two, but over 40.000 fashion designers all over the world (2).
Moreover we are able to say that there are as many fashion styles as fashion designers because, almost every designer has their own style which is being created by them. Fashion world is everything from one single sewer to a big fashion show on for e.g. Milan Fashion Week.
Back to fashion designers, there are some of them who changed the trends
Carolina Herrera, Venezuelan fashion designer, her ages of glory was 70's and 80's when she made her debut on International Best Dressed list and Fashion Hall of Fame. She introduced to us the classy women's look: taffeta skirt with buttoned white shirt.
It would be a crime not to mention Coco Chanel. She was the iconic fashion designer. She invented the "little black dress" and her iconic Chanel No. 5 perfumes. She was designing clothes during the World Wars and she helped other women to stay together during tough times.
Christian Dior who is known all over the world. He changed the fashion world after the World War II. His women's creations were shocking. He made fashion great again, as some of fashion gurus said.
There are only few greatest fashion designers. Every fashion lover should know (3).
Important elements of fashion – ecology
Hair, makeup and the execution of clothing, which more and more often boils down to ecological solutions are the crucial elements of fashion existence. For e.g. more companies on their fashion shows ale more often using vegan cosmetics or even no make-up policy. One of the hot trends is also not using hair spray but hair gel or other special hair cosmetics not sprayed.
Ecology is a hot topic recently that is why fashion designers want to change their companies to more eco-friendly with their influence it is more possible that people may change their bad, non-ecological habits.
One of these habits is buying fast fashion products regularly. "Fast fashion utilizes trend replication, rapid production, and low quality materials in order to bring inexpensive styles to the public."(4) Due to rise in clothing "consumption" fast fashion brands have to produce more products and way more faster. It kills our environment which is already polluted by other contaminations.
Fast fashion clothing are producing really fast because all of the newest trends. These garments are sold by brands such as, New Look, H&M, TopShop etc. People in Asian countries are working hard all days to produce our dream pieces of clothing and their day salary is 2$ or even less.
Our planet "feels" worst and worst so us, humans should do something about it. I am agree that some clothes have to be bought in companies mentioned earlier, but my advise is, to buy some essential garments in these brands' shops but then please, take care about our future and planet Earth and go buy wardrobe in second hand stores, vintage shops or even exchange your clothes with a friend.
The end…?
Fashion was, is and will be present at humans' life. Fashion icons will never be forgotten. They are inspiring us and making us fashion lovers. We have to know who they were and are, why they deserve to be called an iconic person. We love to express ourselves by style and we will not stop. The only thing that has to be done is escalating people's awareness of the danger of the Earth. We have to buy our clothes designedly and try to accept fashion from second hand. Firstly, think about fair fashion and ecology then learn basic information and call yourself a fashion lover. Let us become fashion and Earth lovers. Together we can do more.
Marcelina Bińczyk, Pre IB
(1) https://www.quora.com/Who-started-the-first-fashion-brand
(2) https://www.quora.com/How-many-fashion-designers-are-there-in-the-world
(3) https://www.msn.com/en-us/money/other/30-most-influential-fashion-designers-of-all-time/ar-BBNNj6y
(4) https://www.thegoodtrade.com/features/what-is-fast-fashion