As the whole world is battling the Covid-19 pandemic, women took up another fight. The 'Shadow Pandemic', as the UN Women called it, is a drastic surge in gender-based violence against women that has been taking place since the Covid outbreak. Lockdown and isolation from the outside world created a great environment for men to abuse women with impunity. In some countries, domestic abuse reports increased even fivefold.
All over the world, women are fighting for their rights to autonomy and safety. In some places, for example Poland, this fight has been going on for months now. In others, a wave of protests was caused recently by a story of Sarah Everard, a woman who was raped and killed in London by a police officer. One of the loudest countries is Mexico where violence against women and femicide, murder of women solely because of their gender, are especially prevailing.
Violence against women in Mexico
It is estimated that, between 1986 and 2016, 34,000 femicides took place in Mexico. In a single country, 34,000 women were killed simply for existing. What's worse, the number of female homicides has doubled between 2015 and 2020.  Nowadays, 10 women are being killed every day in Mexico.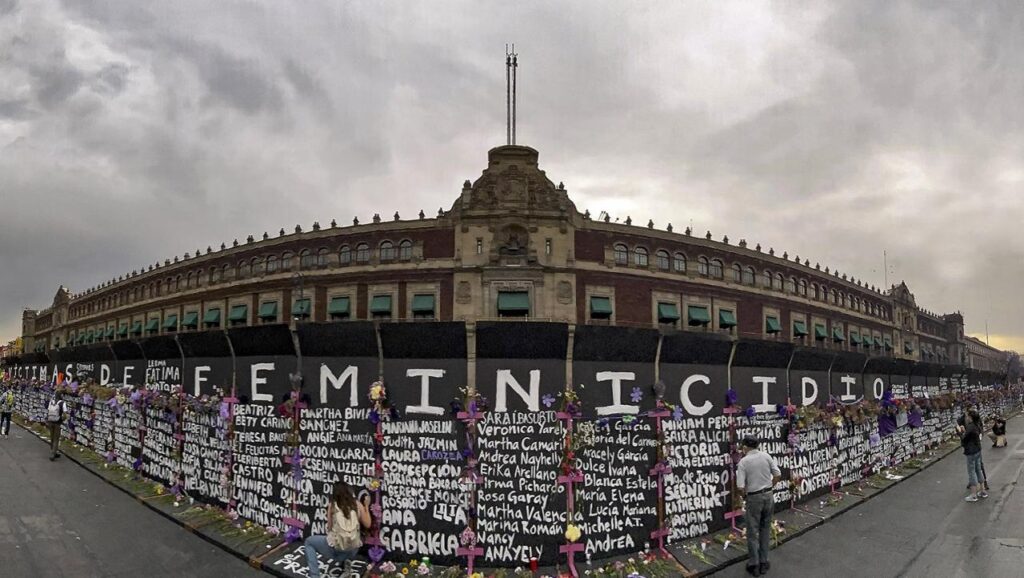 High risks of being murdered are not the only problem that Mexican women have. A study conducted by National Institute of Statistics and Geography found that 66.1% of women over the age of 15 has experienced some kind of violence. 34% of women experienced physical violence and 41.3% – sexual.
Another issue is human trafficking. It is the second most profitable business in Mexico and Mexico is the number one country in both Americas when it comes to number of cases of female human-trafficking and child pornography.
Protests in Mexico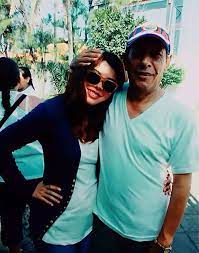 Huge protests have been taking place in Mexico since the beginning of last year and it does not look like they are going to stop. They erupted because of stories of Ingrid Escamilla and Fátima Cecilia Aldrighett. Ingrid, only 25, was killed by her partner who then skinned and disembowelled her. The photos of her mutilated body caused outrage all over the country. As for Fátima, this seven-year-old girl was found dead, her body wrapped in a plastic foil. She was kidnapped by a woman whose husband wanted 'a young girlfriend'. Hundreds of thousands of women have been striking in order to get justice for Ingrid, Fátima, and thousands of other victims who shared the same fate as the other two girls. They are motivated by their compassion for the women who have already suffered at the hands of men and by the fear for their lives they all feel.
Media and government response
The media and government try to turn the general public against the protests by portraying them as violent and dangerous. There was one instance when a protester threw a Molotov cocktail at the police, however, the protests are predominantly peaceful, the biggest violations of law being vandalism.
Nevertheless, there are constant attempts at discouraging the protesters and disrupting the protests. The police acts aggressively, repeatedly using tear gas against the demonstrator, as well as beating and arresting them. The police is known for their usage of violence and torture. Moreover, in 2020 alone, at least 4 arrested women were sexually assaulted by police officers and one was raped while handcuffed.
The government claims they support women and try to create a safe environment for them, however, their actions prove otherwise. They constantly denote the protests and try to portray them as too aggressive.
Mexico's president, Andrés Manuel López Obrador, supports the candidacy of Félix Salgado, a man who was accused of rape by two women, for governorship of Guerrero, claiming that the issue should be left to the voters. Moreover, when asked about rising number of emergency calls reporting abuse, he said: 'Ninety percent of those calls that serve as your base are false, it's proven'.
The fight of women in Mexico and worldwide will surely be a long and hard one, nevertheless, it does not mean that it will not be fruitful. With women's protests happening on a global scale, their voices are sure to be heard. It is about time that the world to finally pay attention to the widespread issue of violence against women. And although the governments do not seem to be biggest supporters of women's fight, they only have as much power as people allow them to have. Nevertheless, it is important to remember that changes do not happen on their own – they are brought and women are ready to bring them.
Karolina Piech, IB1