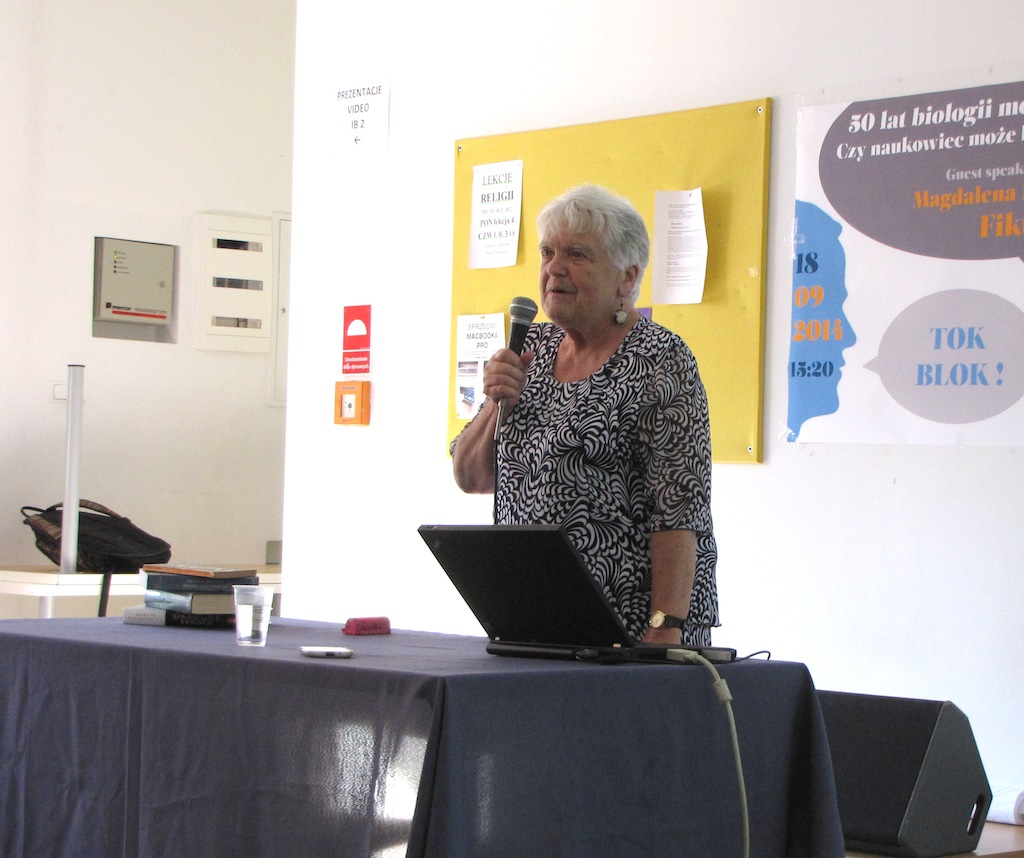 On the 18th of September students of IB1 had the opportunity to participate in a lecture prepared by Professor Magdalena Fikus, who was the first TOK guest in this school year.
Who is Magdalena Fikus
Professor Magdalena Fikus is a perfect example of a notable scientist. She conducted scientific research on sectors that mostly include: biochemistry as well as genetic engineering. Moreover, professor Magdalena Fikus was co-organiser and initiator of the European Science Events Association, EUSCEA 2002. For 14 years she has been conducting the first scientific coffee in Warsaw. Professor Magdalena Fikus has been creating and co-organising the well-known Warsaw Science Festivals for 14 years. She was also awarded numerous awards for her significant popularizing activity. Professor Fikus was conducting lectures about the basics of biochemistry and biotechnology in numerous Polish schools, which include Raszyńska.
How did molecular biology change?
Students of IB World School Raszyńska learned a lot intriguing facts about a specific part of biology; namely the molecular biology. They also gained very useful knowledge and received the answers to some important questions, such as what is DNA? What structure does it have and why it is so incredibly built. However, the most interesting and surprising thing from the whole lecture was the fact that molecular biology changed so much since Professor Fikus started working as a scientist. The changes occurred mostly because of technological development, new equipment was introduced, the methods of work have changed.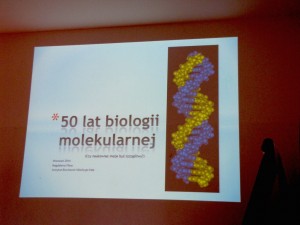 Hot topic: GMO
After the lecture it was time for the audience to ask additional questions or talk to the professor. One of the students asked a question about the GMO crops, which lead explanation what are the genetically modified organisms and why are they such a "hot topic" over the last few years. The audience was left with a moral dilemma to ask themselves: "Are the GMO bad, are they a risk and if provided with an opportunity would one use them to speed up and enlarge food production (for instance)."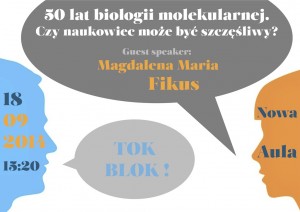 Great experience
The lecture was a great opportunity for all who listen to it to learn something new in the areas of biology, especially for those students who are interested in biology or chemistry. Professor Magdalena Fikus is a very wise person with great knowledge and experience. The lecture was not only about listening and noting but also about thinking and asking oneself essential questions and investigating moral dilemmas concerning today's and future world. The lecture was a great experience!
Ola Kozerska