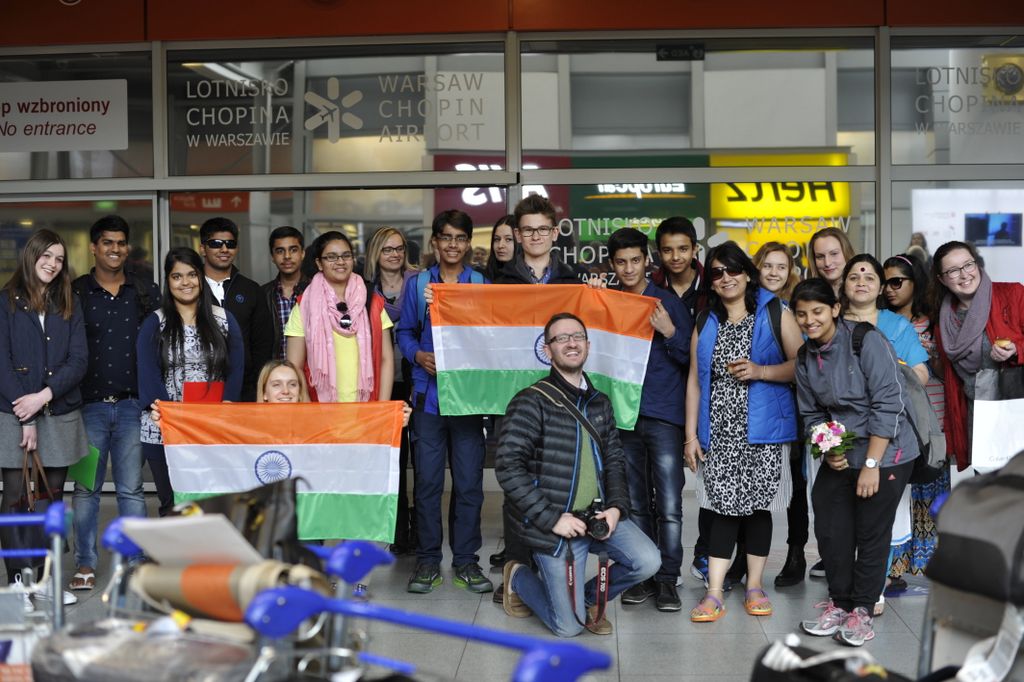 In April 2015 our school hosted Indian students from Gurukul The School. It was a great pleasure to have them here after visiting them in India. The cultural exchange went even further and Polish students got a chance to see their country from the eastern perspective.
Exciting trip
It began not without complications. After visa issues and problems with a fraudulent travel agent, they finally arrived to Warsaw two days later than they were expected. Fortunately, despite the horrifying adventures, they still had a lot of energy and enthusiasm to visit Poland.
Our guests visited different places in Cracow and Warsaw. Not only were they in typical monuments, but also got a chance to see the new planetarium in the Copernicus Centre and pay a visit to the newly-opened Jewish museum – Polin. The most exciting for them was sightseeing the salt mine in Wieliczka. They have never been so deep under the ground before (and were pretty concerned about the amount of stairs they would need to take to go back up – luckily, there was a lift for all of them).
New experiences
The Indian students tried here not only new kinds of food, which was not as good as naan breads with butter paneer, but also a variety of sports. A lot of them enjoyed bowling – most of them tried it for the first time in their lives.
But the most extreme sport was… walking. I think we have to say sorry to our eastern friends for taking them everywhere afoot. In India they are not used to walking. Having servants and drivers is a sign of a better social class, so it was pretty shocking for them not to have any here. Well, at least they had an opportunity to see the city from our perspective and have the longest walk in their lives.
Indian cuisine in Warsaw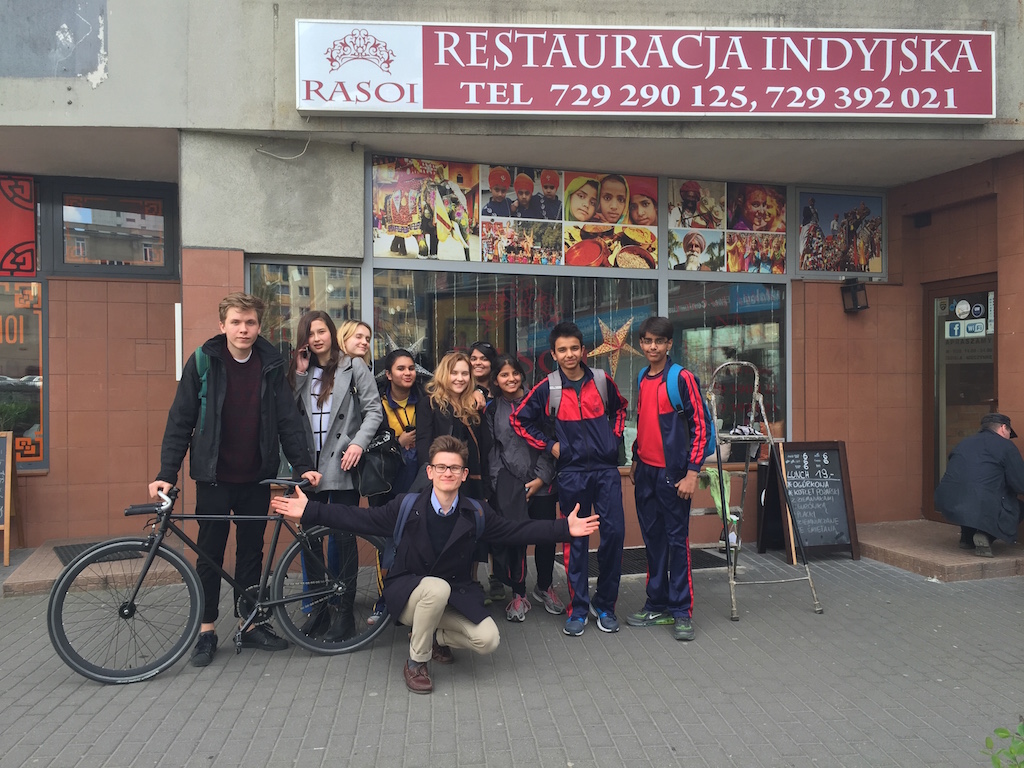 Though, they enjoyed visiting new places and getting to know our culture, they really missed Indian cuisine. To make them feel less homesick, we went to an Indian restaurant in the city centre. We have never seen them more grateful before – and decided to take a traditional group picture! (Group pictures are very important).
Unfortunately, they had to leave pretty soon, after a week. We hope for another exchange programme next year and for our new friends to come and visit us for longer. You are always welcome!
Kasia Rylewicz